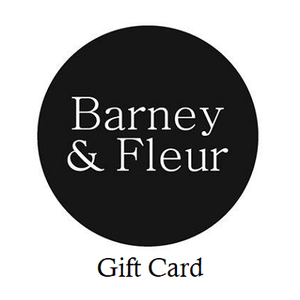 Barney & Fleur Gift Card
Do you know someone who loves shopping at Barney & Fleur, but you're not sure what to get them? Or perhaps you love shopping at Barney & Fleur and want to treat someone to something special that they can choose themselves?
We have Gift Cards available at $10, $25, $50 or $100 for that special someone to select something they will really love!
*Please note our online Gift Cards are only available for use online.  If you would like to use an in-store Gift Card online, or an online Gift Card in-store, please have a chat to one of us and we will work something out for you.